Mr. Powell, our Economics and Personal Finance teacher was surprised today with a second-place finish from the Virginia Council for Economics Education Awards for his lesson he wronte on "The Economics of Legos". This is the second of two awards Mr. Powell has received for his lesson. The first award was a first-place finish through the JMU Center for Economics Educations which he will be recognized for in October. Mr. Powell will be recognized for his second-place state award in December at a dinner at the Federal Reserve in Richmond. Congratulations Mr. Powell!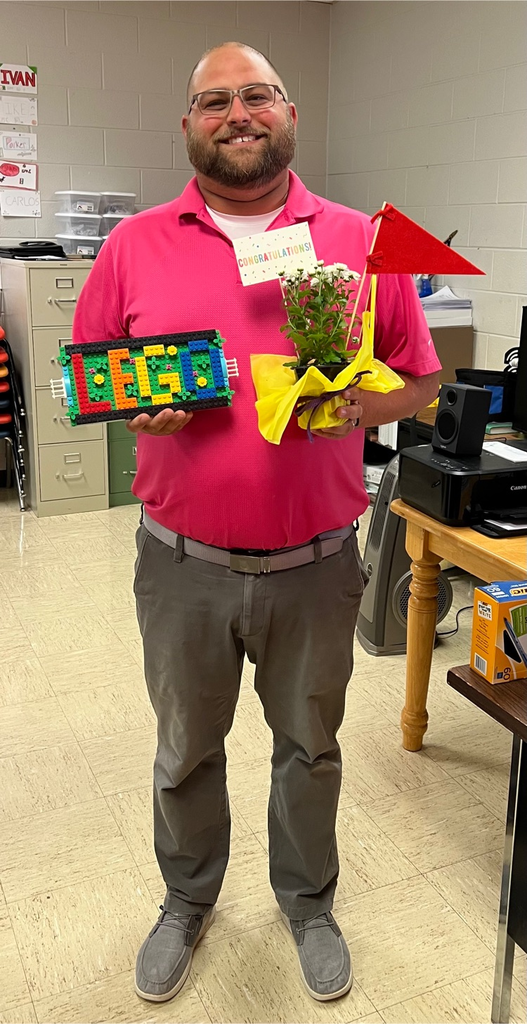 Join our theater students for a Dinner Mystery on September 29, 2023. Thanks to Olive Garden, Your Pie and The Mimslyn Inn will supply the spaghetti dinner for the event.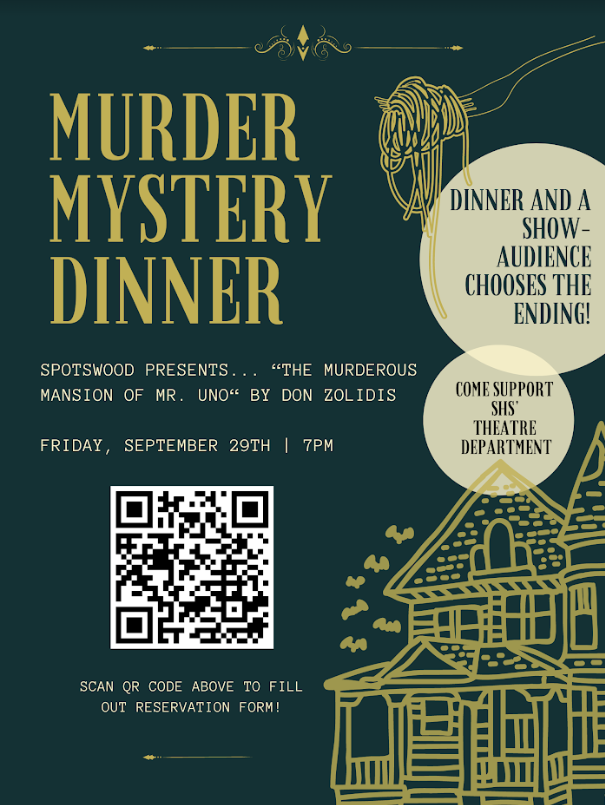 You are invited to come out to SHS on Tuesday night, September 19, 2023, to enjoy the annual City/County Marching Band Showcase. Spotswood, Broadway, East Rockingham, Harrisonburg, and Turner Ashby High School will demonstrate their talents at Adam Miller Field (Football/Soccer Stadium). The event begins at 7:00, and the SHS Marching Band Boosters will have concessions available to purchase. There is no charge for the event - all are welcome.
Join us for an event this week at SHS.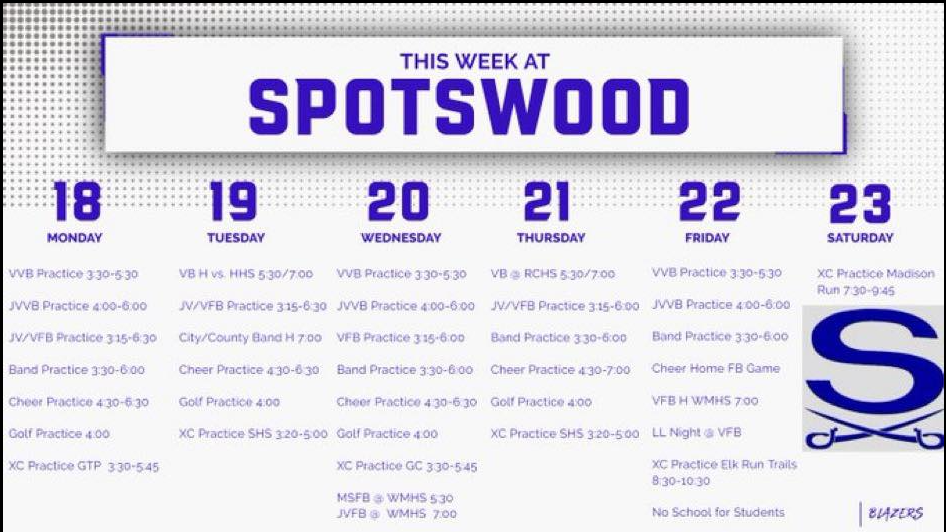 The Marching Trailblazers and Montevideo Middle School Band members head to the field for tonight's game vs Charlottesville. Go Blazers!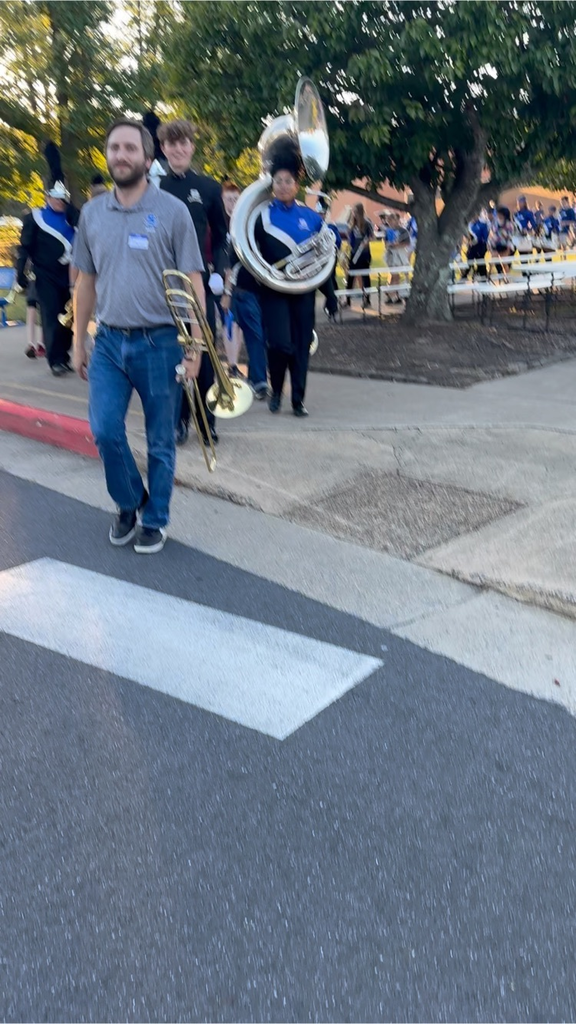 Congratulations to the Girls Cross Country team!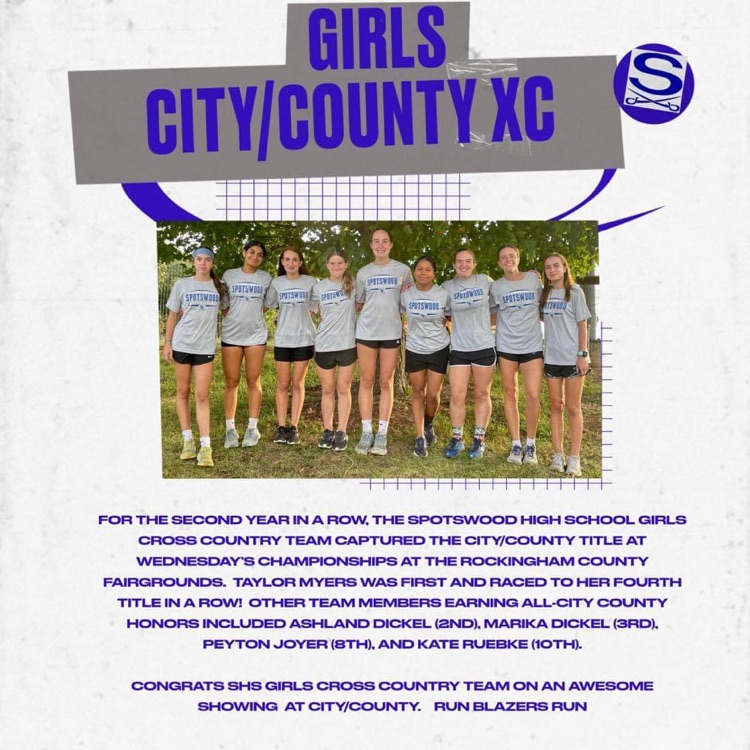 Congratulations to these awesome group of Trailblazers on becoming FCCLA officers.
Finn makes a hole-in-one on the 4th hole. This is his Tee Shot on 6th.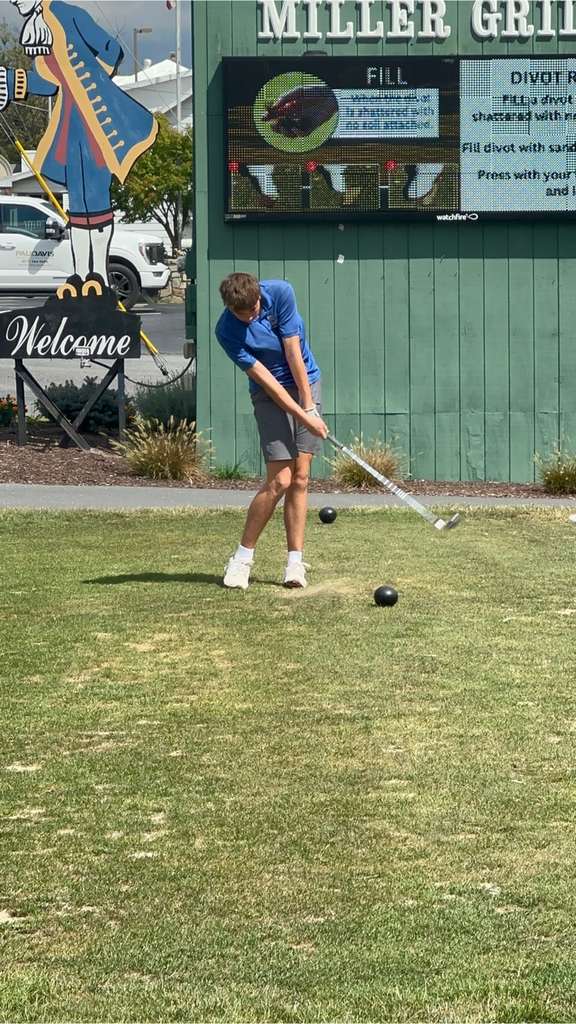 SHS golfers are on the course. Photos are updated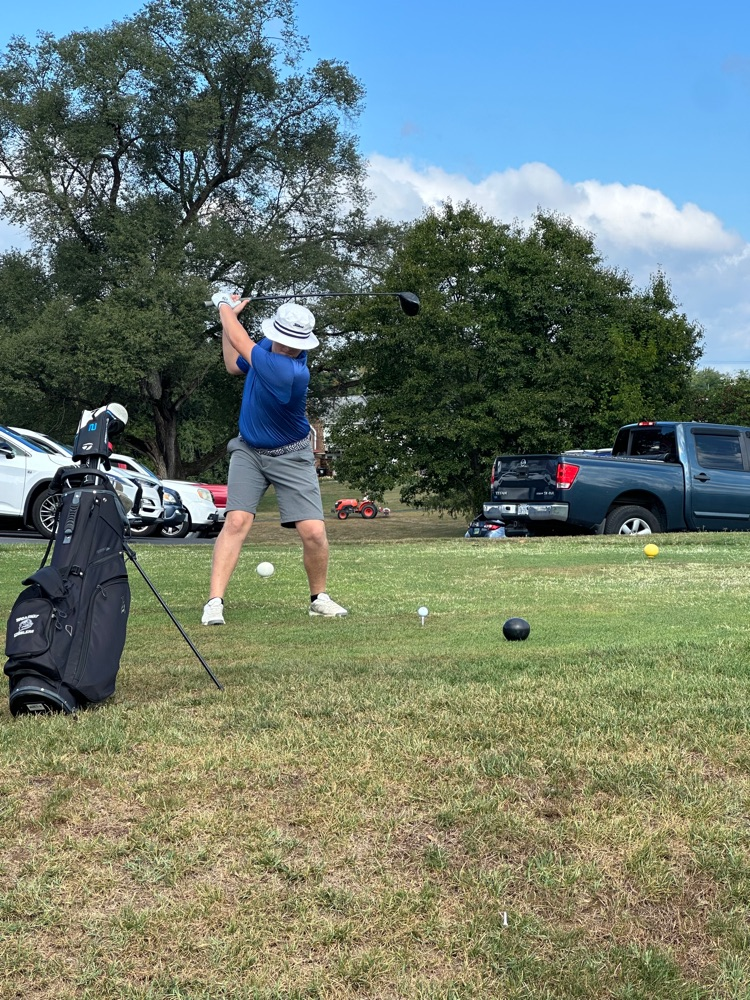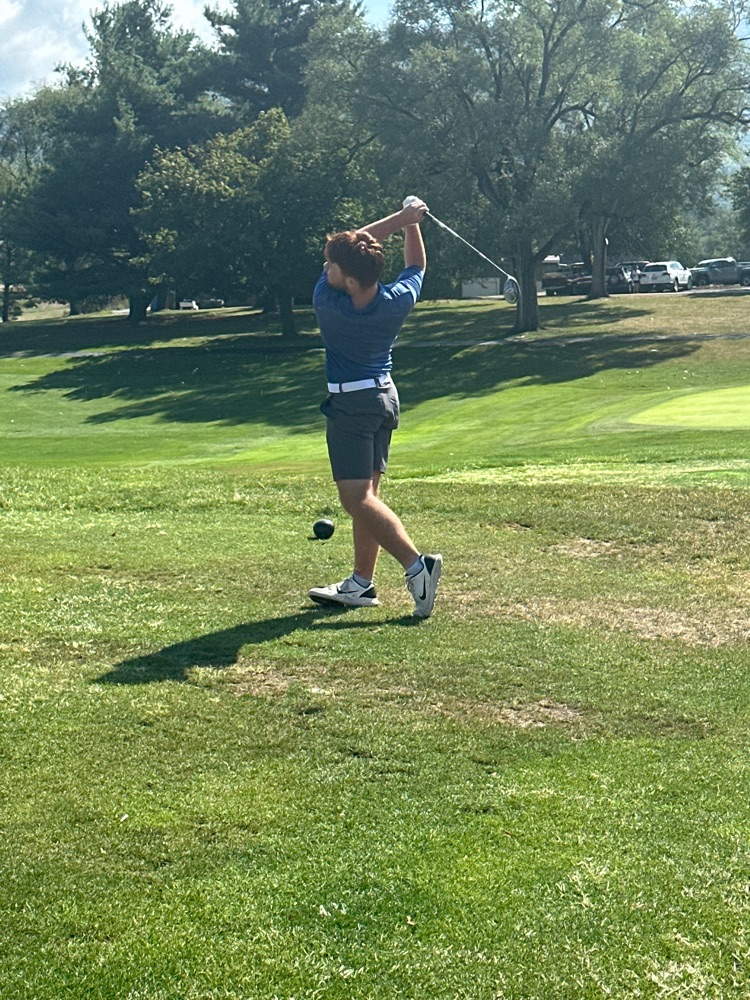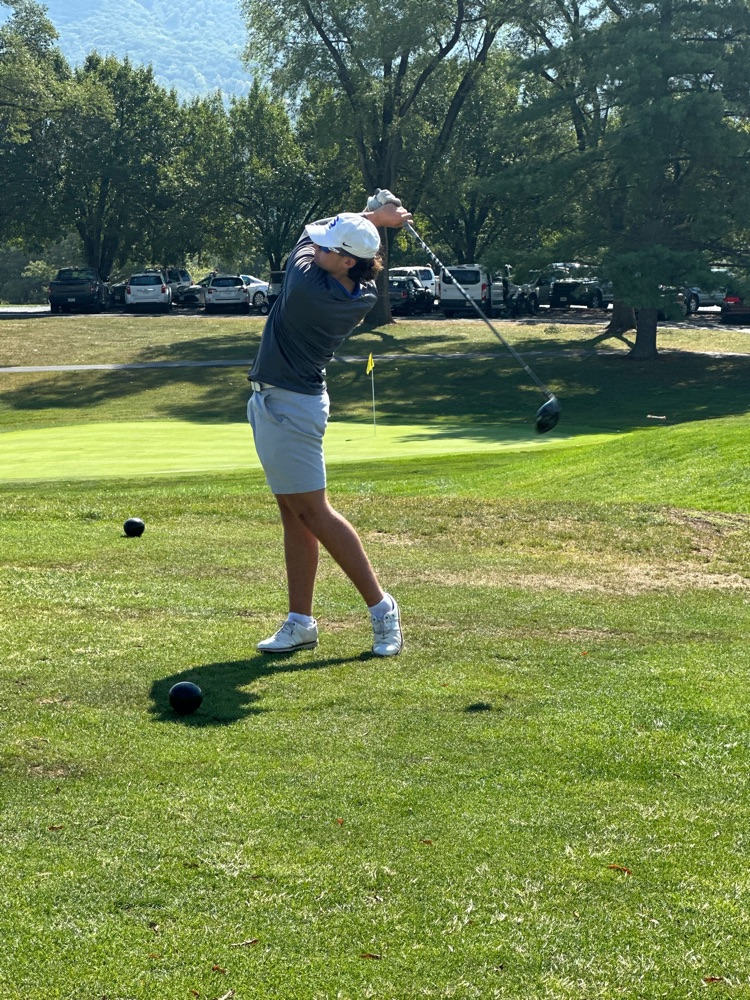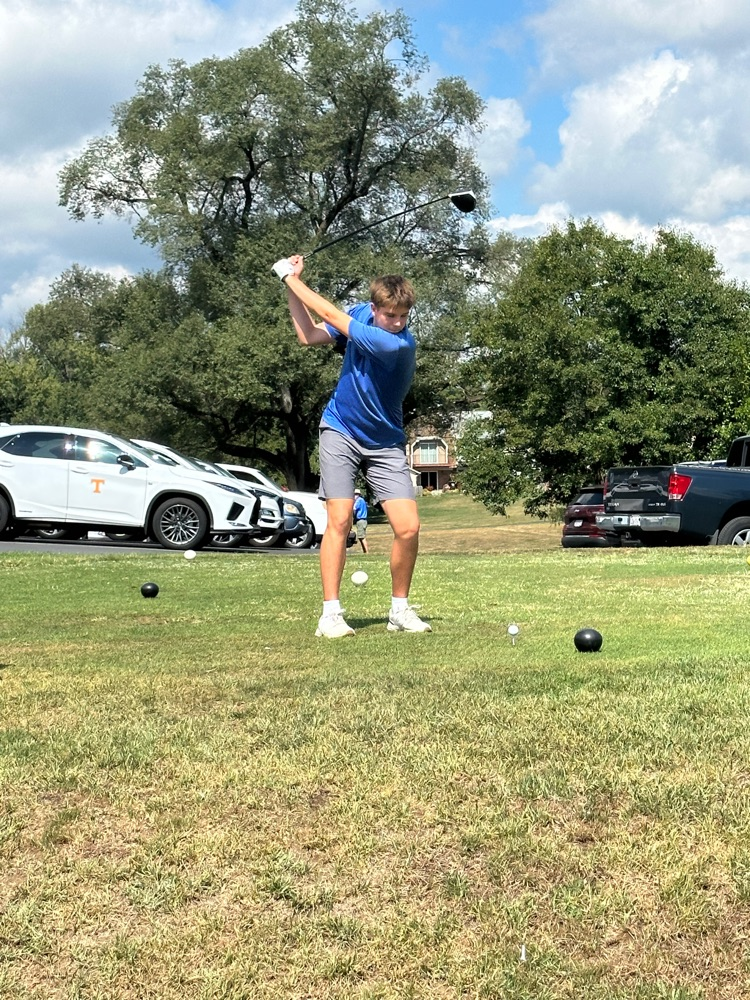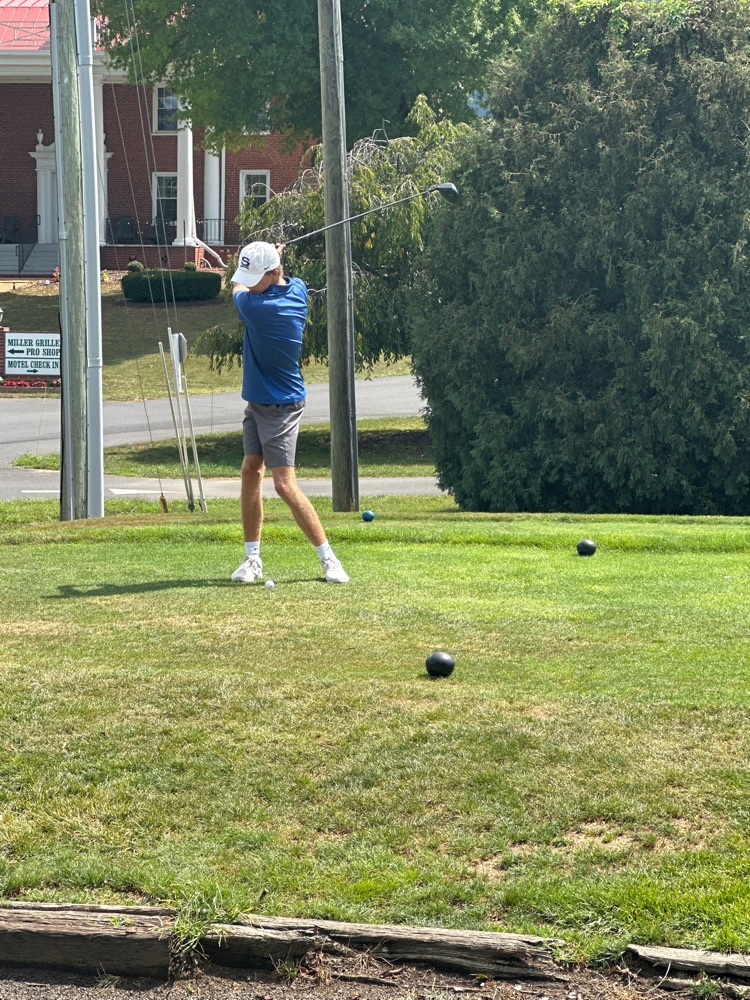 We are hopeful you will be able to make it out to a SHS event this week. Our students are working to proudly represent themselves, their families, and SHS. Make is a Great Week To Be A Blazer!
With the heat index set to be at the highest of the summer here is some important information.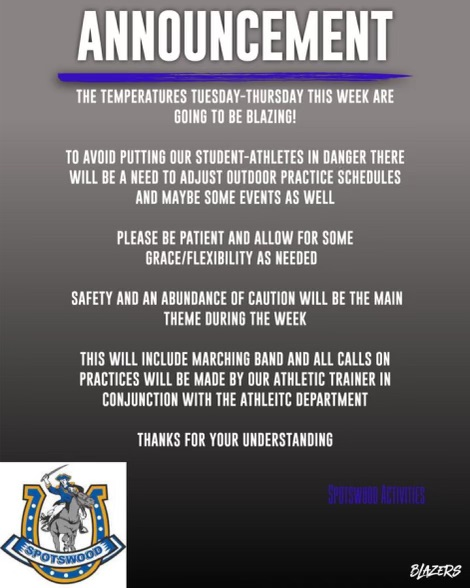 The SHS Booster Club is hosting a night out as a fundraiser to assist the booster club in supporting our student-athletes. This event will include a catered meal from Crossroads Cafe, drinks for all tastes, and a raffle of items from local businesses. We hope to see you at this event. Code early15 gets $15 off before September 1.
https://www.eventbrite.com/e/shs-boosters-night-party-tickets-694910013557
Spotswood High School is honored to host the 2023 RCPS Summer School Graduation ceremony this evening. We wish the students from Broadway, East Rock, Spotswood, and Turner Ashby all the best as they start a new journey.

Please join us in congratulating Mrs. Dove for her work in social studies!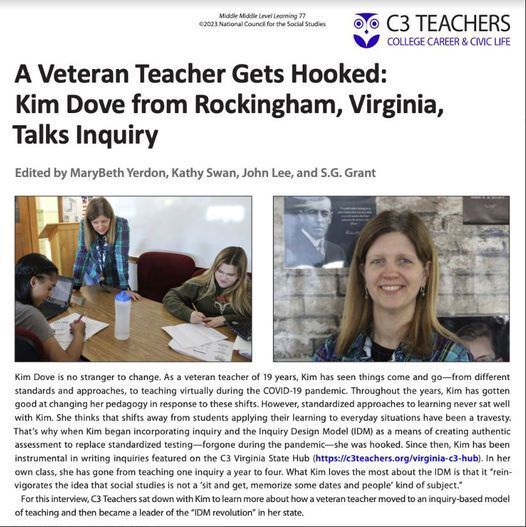 Mark your calendar for this event that will be happening on August 12. It is intended to give all students and families a positive start to the school year!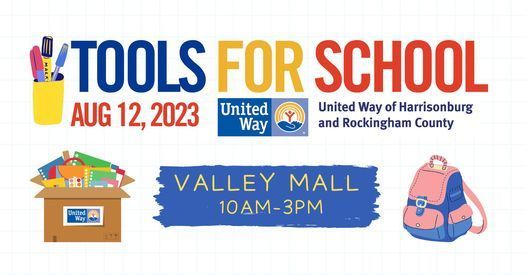 We are looking forward to partnering with the Harrisonburg-Rockingham Chamber of Commerce and Harrisonburg City Public Schools during the State of Education.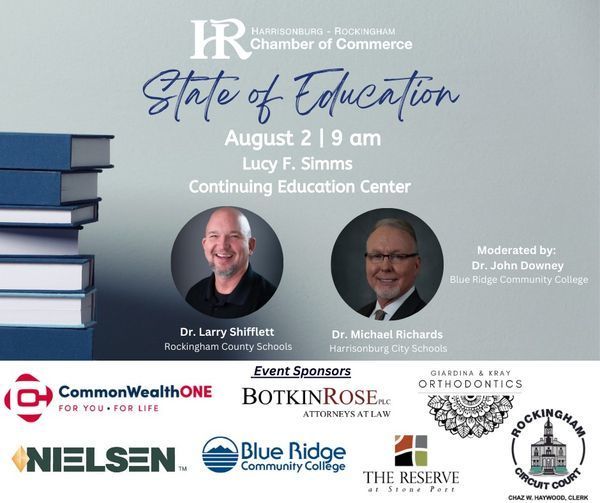 Congratulations to Andrew Lough, a Technology Education teacher at Broadway High School! He was recognized this week as the Virginia Technology and Engineering Education Association Teacher of the Year. VTEEA's Teacher of the Year Award is one of the highest honors given to Technology and Engineering Education classroom teachers. It is presented to recognize their outstanding contributions to the profession and their students. 🎉